Christmas is only a few more sleeps away but the Spirit of Christmas can live with us... Read More
Life is too important to do without considered thought, planning and conscious choice. Are you living your life by design and focussing on your priorities...
Read More
My 'Step up September!' really did challenge me to step up!  I set myself a goal this year to come alongside people and teams who...
Read More
Some people we meet help us to see old knowledge in a new light. They may be new friends or family connections or business associates.
Read More
What do you value and whom do you value? Do you put intentional time and effort into the people and activities that you say you...
Read More
I believe that speaking is one of the most powerful marketing tools available and I also believe that most people have what it takes to...
Read More
Is there an area of your life, either personal or at work, where you need some fresh momentum? Have a quick listen to my video...
Read More
Even fun people are not fun all the time so it's important to **expect and plan for fun** when we are with people with whom...
Read More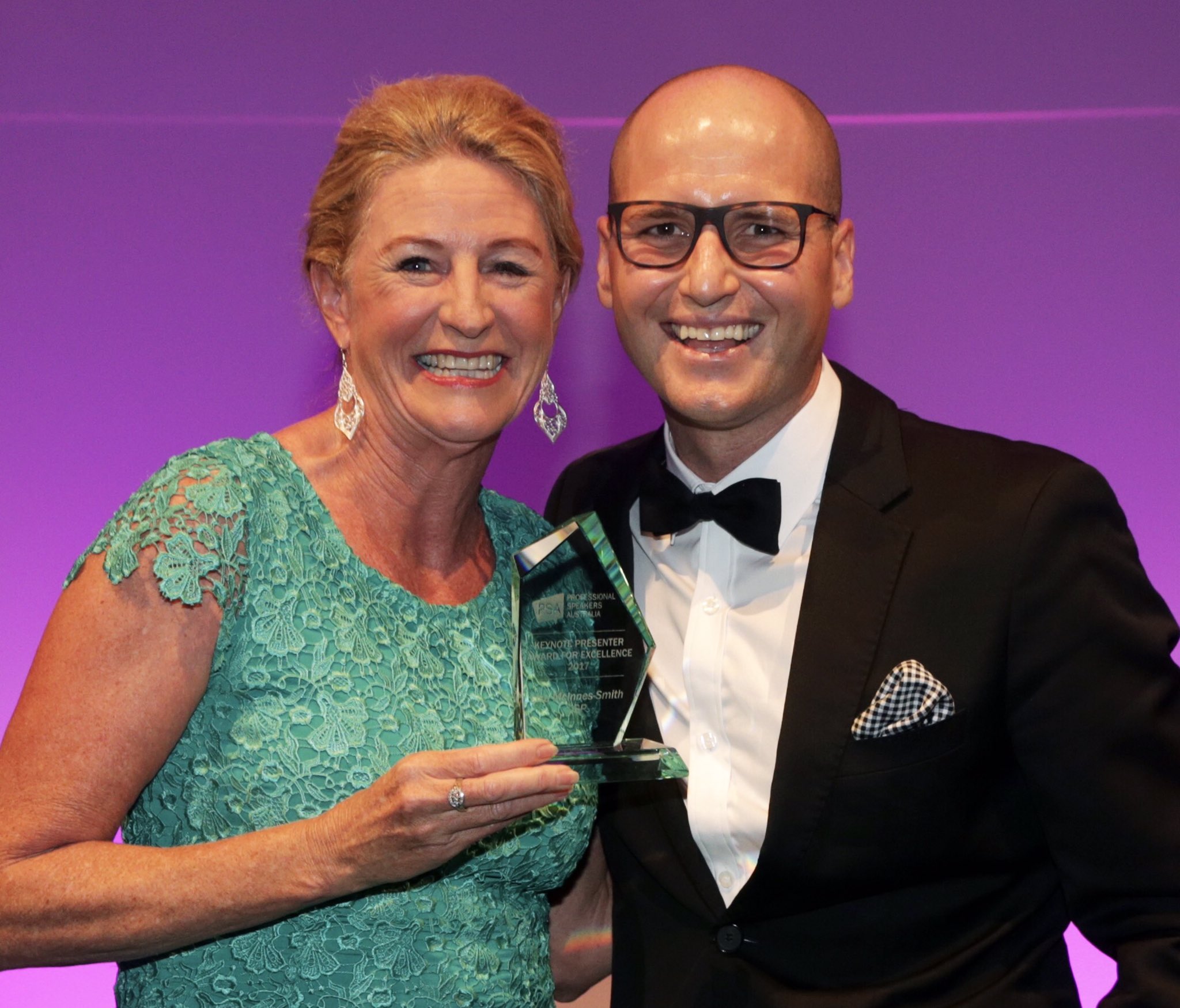 Mr "Momentum", Michael McQueen presented me with Keynote Speaker of the Year 2017 PSA Conf. We are changing our world one message at a time!
Read More
Do you have the intention of creating something new in this season? Do you want to grow? Are you ready and willing to be transformed...
Read More