Imagination: Power to Create a Better Life
Do you imagine a better life for yourself? Do you intentionally give yourself time to reflect on what's really important to you?
Are you taking small steps by faith to change your circumstances? What would you do differently if you knew you couldn't fail?
Program Your Thoughts With Imagination
The power of self-belief and self-talk to transform your work and life is tied up in your imagination. The power of the mind is so great that we often overlook the simplicity of taking time to imagine how life could be if we made different choices with our thoughts.
The power to choose what pictures we put into our minds gives us the freedom to create a future first in the imagination and second in reality. Thoughts can shape the future more profoundly than we could ever imagine.
Change Your Thinking For Better (Not Worse)
Taking time to dream, think, solve problems, and create allows the mind to create a better future than we are currently anticipating or living. Imagine what life would be like if we constantly lived creatively, generously and authentically.
What if you said what needed to be said and did what needed to be done?
What if you stopped procrastinating and double-thinking yourself and just said and did what was on your mind to do?
Think Like an Athlete
Top athletes take time to imagine. They take time to dream. They see themselves training hard, winning the race, standing on the podium and handling the publicity.
They imagine a perfect performance under pressure when everyone is watching. They see this in their mind's eye when they are all alone and totally relaxed. They prepare their body in advance by practising in their mind for what is yet to come.
The mind cannot tell the difference between an actual event and something that is vividly imagined. The mind is so powerful that it can prepare your body for something you've never experienced before.
Rock climbers use this method, as well as explorers and adventurers who are trying to prepare for something uniquely challenging and something they've only dreamed about doing.
What do you dare to dream for yourself?
Maybe it's time to utilise your imagination more.
7 Significant Questions to Feed Your Imagination
What are the five things you value most in life?
In 30 seconds, write down your three most important life goals.
What would you do if you received 10 million dollars tomorrow? What would you change? What job would you do?
What would you do differently if you only had six months to live?
What have you always wanted to do but have been afraid to try?
What type of activities make you feel great about yourself?
What one significant thing would you dare do if you knew you couldn't fail?
[ DOWNLOAD THE 7 SIGNIFICANT QUESTIONS PRINT, ANSWER THEM & STICK IT UP ]
---
Imagination Inspiration! 
"I am enough of an artist to draw freely upon my imagination. Imagination is more important than knowledge. Knowledge is limited. Imagination encircles the world." ― Albert Einstein
"You need imagination in order to imagine a future that doesn't exist." ― Azar Nafisi
"Little men with little minds and little imaginations go through life in little ruts, smugly resisting all changes which would jar their little worlds." — Zig Ziglar
"Imagination is the beginning of creation. You imagine what you desire, you will what you imagine, and at last, you create what you will."  — George Bernard Shaw
"Without leaps of imagination, or dreaming, we lose the excitement of possibilities. Dreaming, after all, is a form of planning. " —  Gloria Steinem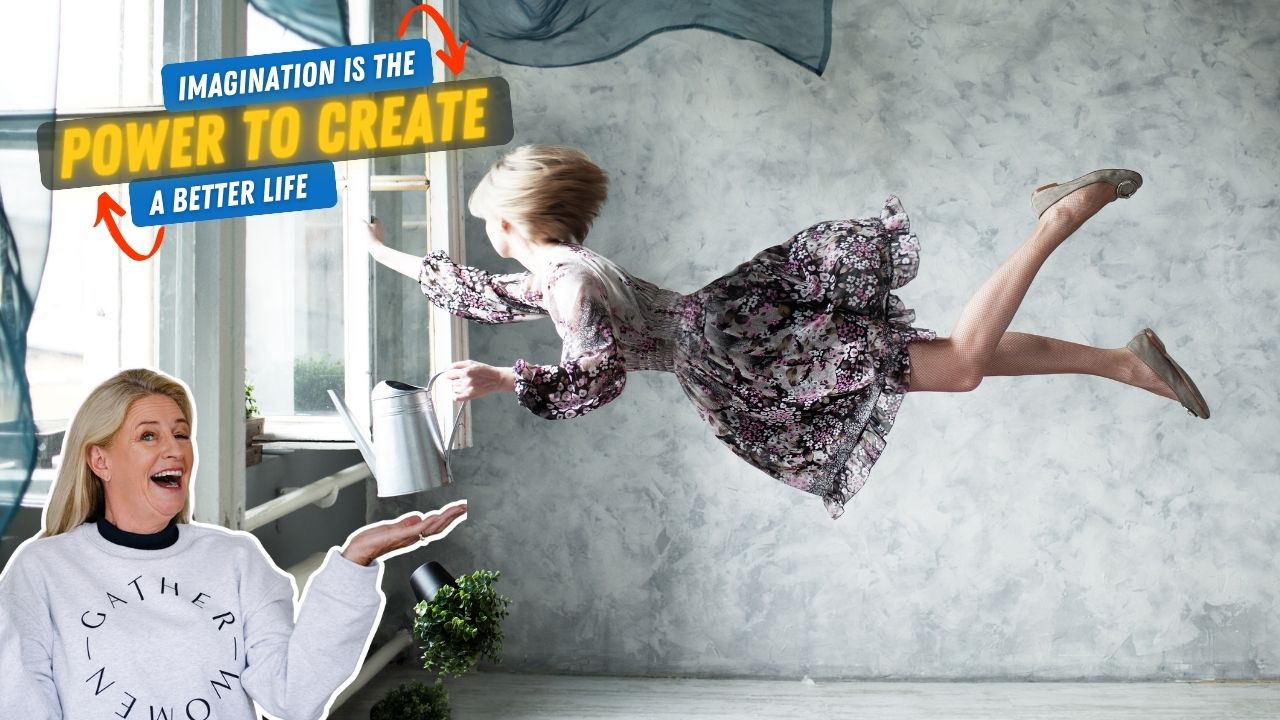 Get in Touch with Lisa
Contact us using the Form below.
Our Headquarters
Melbourne, Australia
LinkedIn
Connect with Lisa