Set The Tone Minutes Before The Match!
As I shared last week, we are all tennis players in our family because Mum and Dad ensured that we could play the same sport as they did. We travelled all over the state to play in big country tournaments and represent Slazenger's. Colin and I also ensured that our children were coached by our father, who had made us all very good tennis players.
Learning from defeat is important, but I've always enjoyed the winning that comes from learning way more. This week I've got some sports psychology insights related to the final minutes before the match starts.
When you start a tennis match, you always get five minutes to hit the ball with the opposition to ensure you have warmed up your body before you start.
Dad advised the second youngest grandchild in our extended family to 'win the warm-up'.
He had never coached any of us to do likewise. Then we discovered why. Brett was prone to use the warmup to hit the balls as hard as he could, and they often went everywhere.
Dad inspired him to demonstrate how consistent and tough he was on the court while warming up. He knew that his performance in the warm-up could affect the way the opposition played against him in the match.
Brett went on to become a very good tennis player.
Apply Tennis Wisdom In Personal & Business Relationships
The 'winning the warm-up' concept is important for personal and business relationships.
We must often warm up to people when we first meet them in business. I have always been encouraged by my mother to greet people warmly.
To put my hand out and shake their hand firmly. Smile at people (remember the positive endorphin hack), ask them a question, or compliment them. A compliment is often the easiest first statement. You can create the atmosphere by saying something positive. Go the extra mile if the person has a grumpy response. Ask them a question.
Engaging people in conversation is a choice to show that you care.
Winning The Room Over
As a professional speaker, I often have difficult audiences to win over.
Some speaking bureaus insist that I fill the most difficult spots on the conference program. They say that my energy and optimism towards people changes the atmosphere, helps people relax and allows them to choose to join in.
The Impact Of Your Private Life In Public
What I've been doing privately has significantly impacted my business life. This is why I don't believe in separating life and business - you be you - be authentic and watch how it impacts every sphere of your life.
Which of these high-value habits would you benefit from starting? Regardless of whether you're participating in sport or business…
My Mum's Advice To Make Life Better
Be the first one to say hello.
Be the first one to ask a question.
Be the first one to compliment or encourage.
Love first. Don't wait for others. They respond to your actions.
Don't judge people too quickly.
Try to find something you have in common.
When others say ugly words, say nice words to yourself. (I spoke about this in my TEDx Talk, which has been viewed almost a quarter of a million times)
Don't hold a grudge. It goes on far too long and steals the joy out of your day.
Apologise fast and make up.
Forgive quickly and go to bed happy.
Don't go to bed angry; stay up and fight!
Volunteer in your community. Bring your gifts and talents.
Be generous with what you have.
Include others, even on special occasions.
Be a blessing.
More Champion Life Tips From My Tennis Champion Dad!
Lean into it.
Get ready again.
Win the warm-up
Take up space.
Get your first serve in.
Never walk across the back of the court while others are playing. Have respect.
Watch and support your team members.
For more tips from my Dad, read the blog post "Learn From Losing".
BONUS TIPS FOR MUMS AND DADS:
Mums: If your husband gets much attention, go with him everywhere and take the kids!
Dads: If you want a long marriage, keep coming home.
Mums & Dads: Dream about what you would like the future to be and back yourself.
**Next week**I will share some important thruths I learned when my dad passed away in 2018.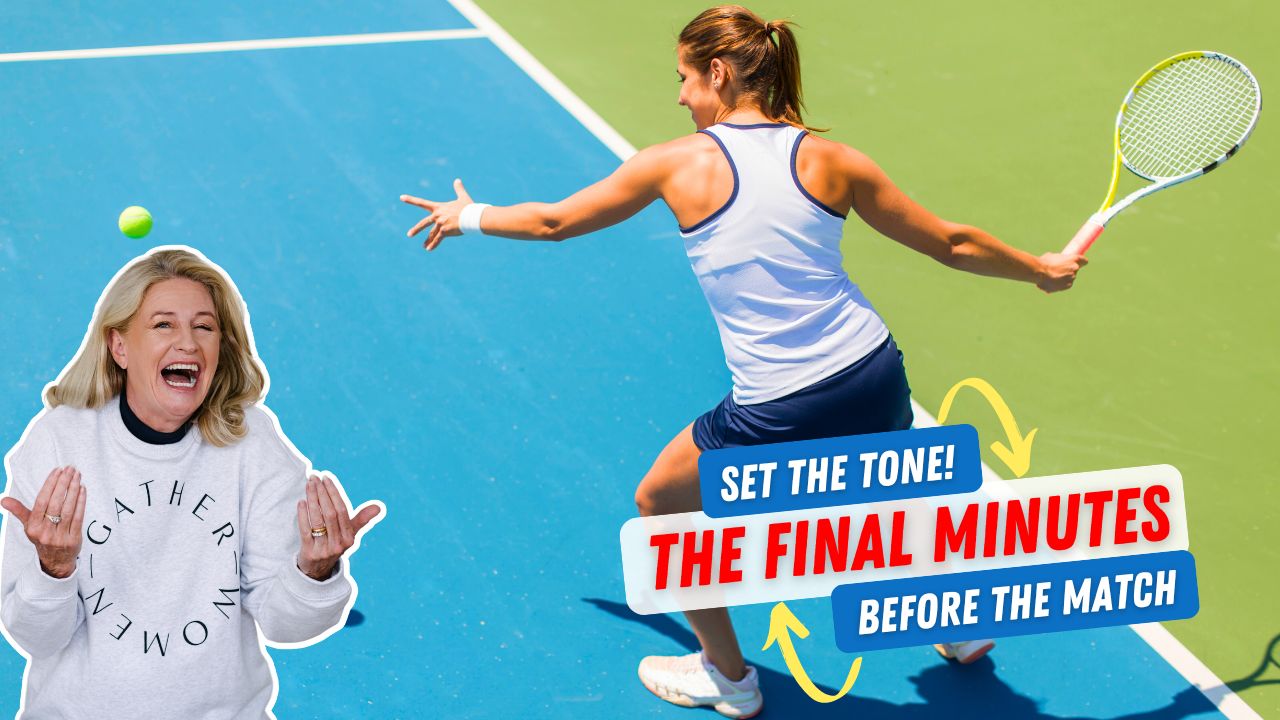 Posted in Inspirational Messages, relationships on Aug 07, 2023
Get in Touch with Lisa
Contact us using the Form below.
Our Headquarters
Melbourne, Australia
LinkedIn
Connect with Lisa