My personal story of winning words at TEDx Melbourne
I had the opportunity to be one of the speakers at the TEDx Melbourne event in August this year. This time I shared a very personal story of how I was born with one eye closed and how I discovered the 3 phrases that changed my life. They could save yours too. You can view the video below the beautiful graphic summary of the talk (it's a 15 minute TED Talk).
#TEDxMelb speaker @Lisaspeaks2u​ proves that being different is not a threat, but an opportunity. By @JessamyG_draws pic.twitter.com/yO9jEXuWIf

— TEDxMelbourne (@TEDxMelbourne) September 9, 2015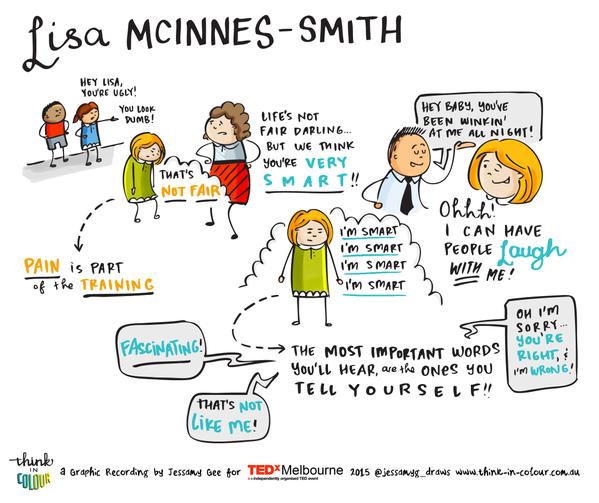 Posted in Inspirational Messages, Motivational, Video, values, change, Doing Life Better on Oct 26, 2015
Get in Touch with Lisa
Contact us using the Form below.
Our Headquarters
Melbourne, Australia
LinkedIn
Connect with Lisa