Learn More From Losing
I've been coached my whole life.
My dad was a tennis champion and my tennis coach. My mother was a business woman who sent me to finishing classes! She taught me how to look the part while I dreamed about what I would become. My brothers played International tennis, and there were post-mortems after every match. 
We always worked on improvements. We would learn from everything.
Feedback was always available, as was praise and encouragement. Even the way my dad stood at the back of the court was helpful.
Thank you, Dad, for providing support instead of pressure! Pressure came from the opposition.
There was gold in Dad's feedback. He encouraged me to practice for five minutes every day. I would play against a brick wall.
The takeaways from having a tennis-champion Dad were many... The things he'd say still come back to me when I most need to hear them...
Take the ball on the rise. Prepare early. Look like a winner before you become a winner. Dress the part to play the part until you become the part.

Earn the right to win. Never give away a free point. Make people earn their points.

Never be half-hearted. Always a full effort and then stop.

Anything is possible for those who believe it's possible.

It doesn't matter where you come from; it only matters where you finish.

Winners are grinners! Losers are learners!

It only takes one point to turn the match around.

It's never over until you finish the last point.
Don't show the opposition you are angry, disappointed or overwhelmed. Show them you are brave!
Smile often. Relax and breathe. Encourage yourself. Calm yourself down.
Be a good sport always. Character and reputation are more important than winning.
Watch what you become along the way. A cheat is never forgotten.
Overcoming disappointment is a life skill. So is making friends.
You become like the people you hang around. Choose your friends wisely.
My Dad coached everybody, even the opposition, after beating them.
He had a queue of kids to coach because the parents saw that he taught court etiquette, good manners, good behaviour and sportsmanship. Dad developed character, so his influence has gone down the generations.
What is your philosophy on growth and improvement? Do you have a life philosophy, or is it time you developed one?
xx Lisa
---
Food For Thought
"As a Tennis player, you have to get used to losing every week. Unless you win the tournament, you always go home a loser. But you have to take the positive out of a defeat and go back to work. Improve to fail better." — Stan Wawrinka
"For me losing a tennis match isn't a failure, it's research." — Billie Jean King 
"You've got to get to the stage in life where going for it is more important than winning or losing."  — Arthur Ashe
"Sportsmanship for me is when a guy walks off the court and you really can't tell whether he won or lost, when he carries himself with pride either way." —  Jim Courier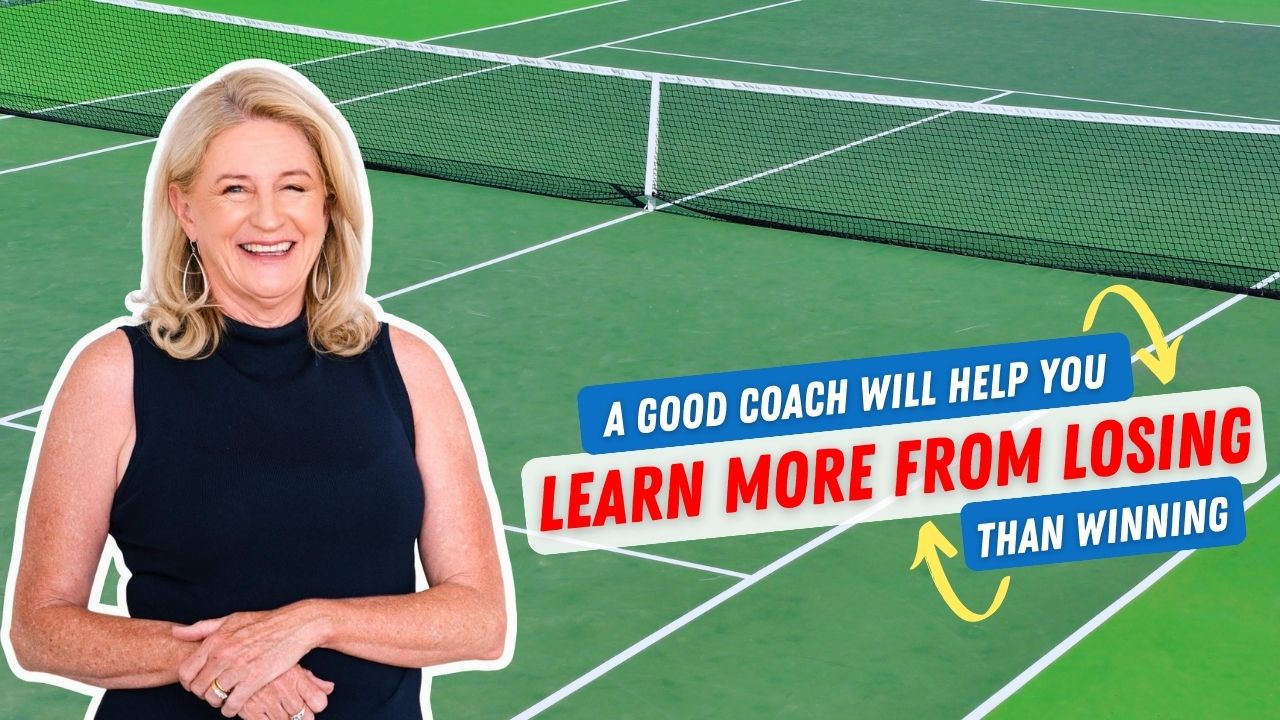 Posted in Life Skills, habits on Aug 01, 2023
Get in Touch with Lisa
Contact us using the Form below.
Our Headquarters
Melbourne, Australia
LinkedIn
Connect with Lisa