Shaping our future - one memory at a time!
I've just come home from the airport after dropping my younger daughter off to catch her plane back to Europe. She spent a whole month with us.
This is my best excuse for leaving this newsletter so late. We have been focused on significant family events: a wedding, a reunion and a big birthday! It's all been joyous connection time helping each other to turn significant moments into important memories.
Having had this wonderful family time, let me encourage you to make time for family relationships. Prioritise them! They can be so important in our lives.
If you don't have close family relationships or no family around you then let me encourage you to find people that you can build strong relationships with and make them count in your life.
We are not meant to do life alone. We are better together!
I love the expression, "Friends are the family you choose for yourself!" My recommendation is to choose wisely!
Healthy relationships in the workplace are also very important. My video message above talks about these relationships in regard to our own high performance in the workplace.
Friends are the family you choose for yourself! We are better together!
Take courage! Build strong relationships!
Lisa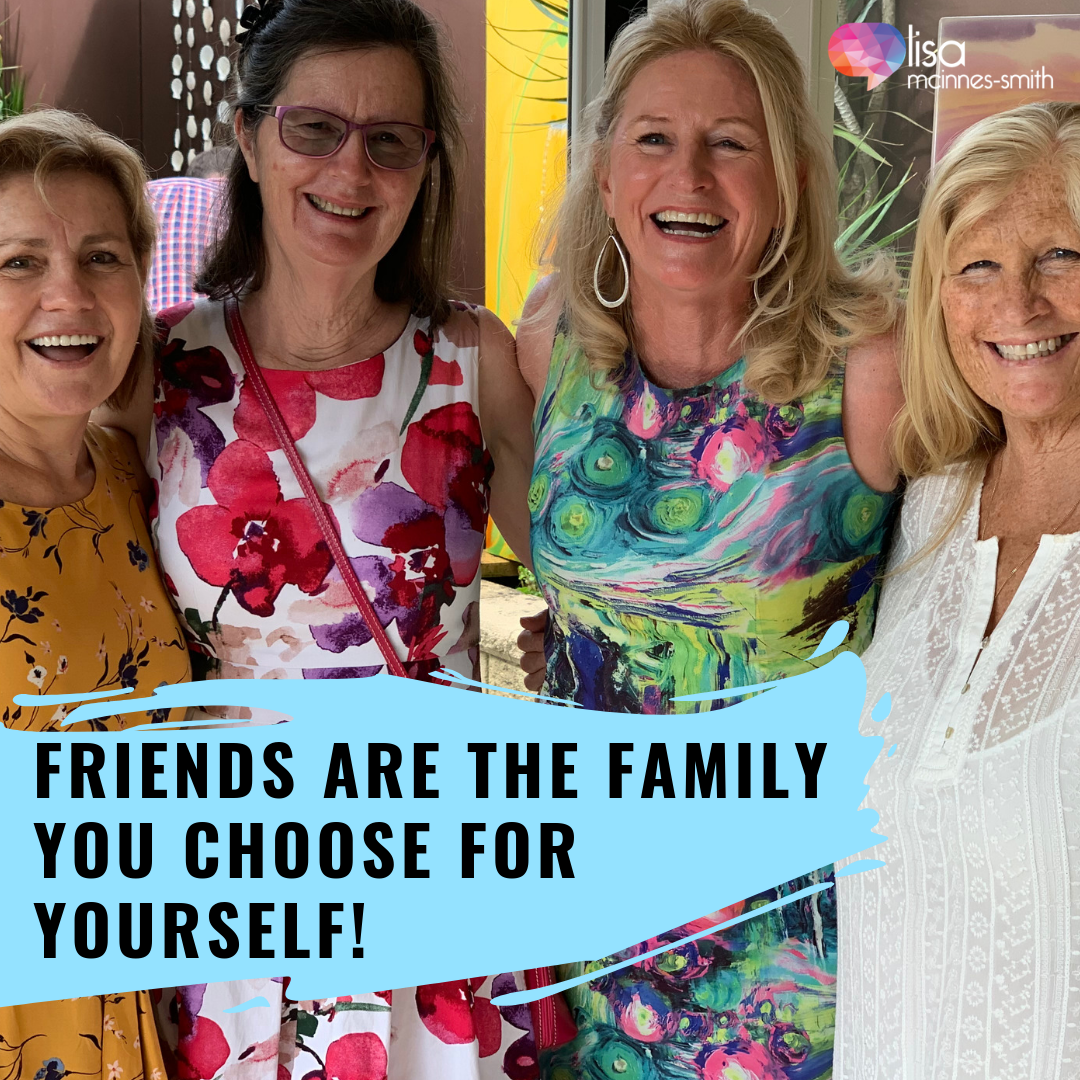 Posted in Video, relationships, Doing Life Better, family on Feb 28, 2019
Get in Touch with Lisa
Contact us using the Form below.
Our Headquarters
Melbourne, Australia
LinkedIn
Connect with Lisa