Obstacles Are Goals In Disguise
Last week I encouraged you to find your suoerpower and a simple first step for each goal. I hope you are now there.
It's important to realise that most of your goals will have at least one obstacle along the pathway to their achievement. 
Your attitude to obstacles will determine how long the obstacle remains a barrier between you and your goal.
I have a sign on my office wall that says, "If you're not part of the solution, then you're part of the problem". This reminds me to be solution minded and a solution-finder. 
Every day I delay, it only builds the barrier higher, at least in my mind. 
Remember this about obstacles:
Obstacles are an integral part of the challenge of life.
Obstacles can be anticipated and planned for.
Obstacles need to be recognised, not denied.
Obstacles are to be overcome, not overlooked.
Obstacles should be welcomed, not feared.
Obstacles make you stronger, not weaker.
Obstacles should build character, not complaints.
Obstacles should make us better, not bitter.
We often don't have control over which obstacles are in our way, but we can choose how we respond to them. 
Obstacles are best viewed as a bonus goal in disguise.
Seeing them as a goal instead of an obstacle is a good twist in our thinking.
I love declaring out loud that 'I am an overcomer!' 'I'm born for this!' I am talking myself into the fact that I am up for the challenge of overcoming obstacles. 
How about you?
See you soon! Lisa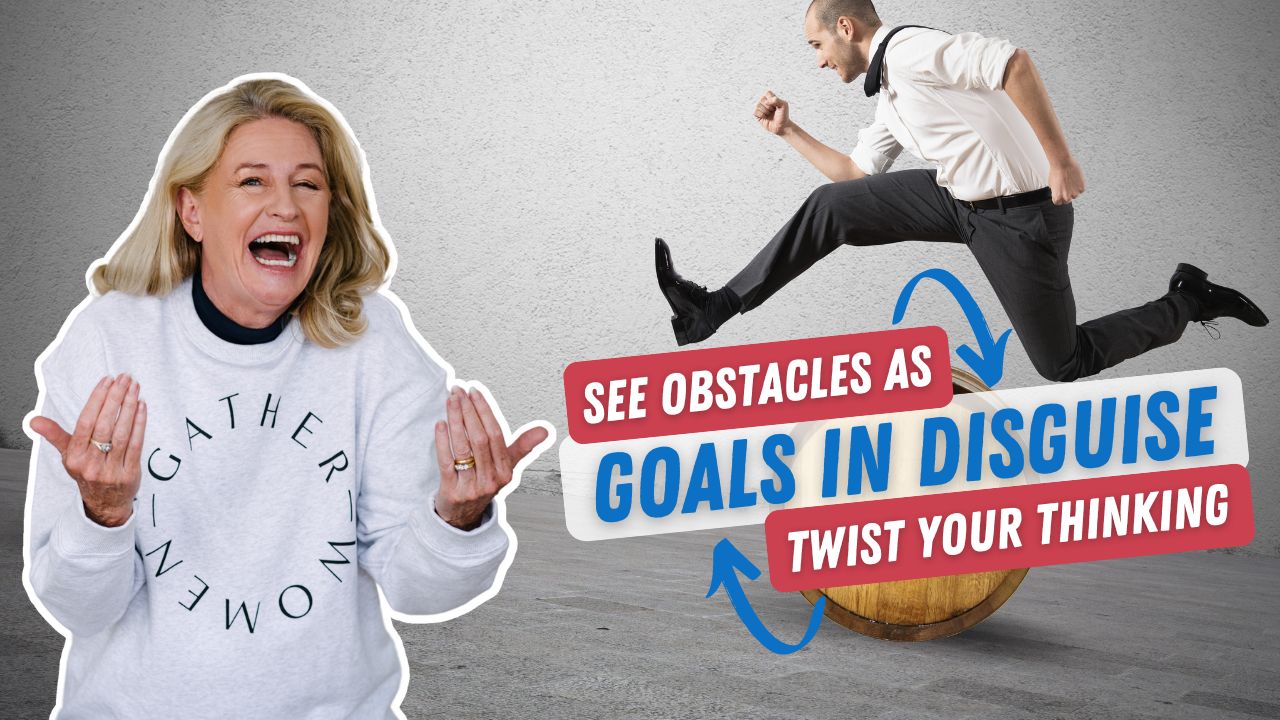 Posted in goals on Mar 13, 2023
Get in Touch with Lisa
Contact us using the Form below.
Our Headquarters
Melbourne, Australia
LinkedIn
Connect with Lisa