Goals: Small Steps to Change Your Future!
It's great to mull over your goals for the coming year while there is still no pressure. Let your mind dream a little about what you would love to see grow or change over the next year.
Sometimes, all we need to see is a little shift in behaviour to give us hope that some challenging circumstances can be turned around. It's helpful to set some small goals in areas where we've struggled significantly in the past.
Don't relinquish your hope. Look for increments of progress that can build your faith in the future. Setting exciting goals in areas where we want growth is also essential.
Where to Set Your Goals
Here are some ideas to trigger your imagination:
Dream about what the future of work or further education could look like for you.
Pursue health improvements, strength development and a nutritious diet.

Get help where you need it, whether it be mental health, physical health or emotional health. We all need to get better at seeking out help. None of us thrives on our own.

Improve your relationships and love life. Get dating advice (let's face it, we can all get more creative here!). Find books with parenting advice, provide leadership in your community, and put some boundaries on your behaviour.
Learn to communicate better. Read books or attend seminars on how to relate to each other and best practices for discussing money, goals and challenges.
Create a plan for a side hustle.
Plan an exciting holiday or plan four long weekends away where you do something different
Give back to your community! There are many ways and levels to get involved in volunteering.
Remember: You can't hit a target that you never set. Goals help you develop a sense of accomplishment.
Helpful Goal-Setting Questions
These are good questions to ask yourself:
What matters to you in life?
What are you hoping for in the coming years?
What do you not want in your life?
What do you aspire to?
What are three small changes you would like to make immediately?
What will happen if you set no goals for the coming year?
What do you need to stop doing in 2023?
Intentionally go on a journey to improve your future. Cease activities or fruitless pursuits that sabotage your well-being and aspirations. Start measuring your progress.
My Life Goal Started With A Broken Heart
I was 26 when I set a BIG goal. My boyfriend of four years broke it off with me and left me very fragile with a broken heart. A situation like this can catapult you into problem-solving or plunge you into the depths of self-pity.
I decided to help one million Australian teenagers learn to set goals and solve problems. As a Sport Psychology graduate, I was skilled at goal-setting and building self-belief. I could've picked a smaller number, like 10,000 teenagers or 100,000, but I decided on one million.
Maybe I chose a big goal because I was in a big hole. And the depth of my despair demanded a big audacious goal to give me a reason to get up each morning. I think this was it; I needed a big dream.
I had asked God to fix this relationship, not finish it! It was dawning on me that my boyfriend of four years wanted no part of my newfound faith. An international tennis player introduced me to the idea of a relationship with God. It immediately impacted the value I placed on myself and my hopes for my future.
My behaviour changed.
Big Goals Change Who You Are
I cared a lot more about other people. I didn't think I was selfish, but my family noticed the positive change (Oops)! Everything looked so much rosier to me. The future seemed full of potential. I had concluded that God had a good plan for me and a purpose for my life… even if I did have a wonky eye!
What I did each day mattered! I was full of anticipation and ready to go after a big vision, a divinely given idea that would be a blessing, not only to me but to my family and everyone I would encourage.
Some goals have a spark in them that start a bonfire. This goal to help one million teenagers set me on fire. It didn't matter to me how long it would take nor the number of obstacles that would turn up. This was a worthy goal.
I knew the benefits because I had written them all on the back of my toilet door. Twenty-two of them! I had many opportunities to keep reading about why this goal would benefit me and many others. It was hardcore!
Why Goals Matter
Setting this goal changed the direction of my life. Here's why I did it:
I knew the power of focusing on something that matters to you.
I knew that writing goals down were far more likely to see them achieved than just having them in your head.
Because I knew that having a big hairy, audacious goal could bring excitement and focus into your life.
Because all the research pointed to the positives of setting a goal.
I knew that goal setting worked.
Have another go at setting goals! Whatever size goal you select, the key is to begin. There's power in focused effort and continual input.
A good example would be a successful marriage. We have worked hard on learning how to love each other through all the changing seasons of our lives. It hasn't been easy, but it has been worth it. Having someone love you and believe in you for more than 30 years is a desirable achievement. I watched my parents exhibit this for 64 years of marriage! I've had excellent role models!
How Big Goals Influence Your Life
What changed in my life after setting a big, exciting goal? Why should you do the same?
It gives you something to focus on.
It gives you a project for which you need help.
It gives you ideas that could be a blessing to your family.
It gives you a reason to do something significant with your time.
You might also find more insights into your identity, like I did:
I found that I loved teaching other people practical life skills.
I discovered I was a natural encourager.
I got more joy from helping others achieve their goals than I did from achieving my own.
I discovered that I value how we live, not what we live with. It wasn't about how much I had; it was about what I did with my resources.
"It's more important to have a reason to live for than to have a lot to live with."
I believed in sharing. My parents grew up in poverty but taught me the value of sharing whatever we had. Maybe that's how people with only a little survive. Perhaps it is a community effort. Maybe we look out for each other and employ those who need a job.
Goals Can Change Generations
My mother and father met at 16 and married at 21. Mum was raised by her grandmother, and dad was in a gang which negatively influenced his life.
My parents dreamed about building a successful, happy family together, whatever that was. They knew where they had come from and had a clear idea of what they didn't want and what they did want for their future.
Success & Community Impact
When something good happened to my parents, they shared it.
When my mum started to succeed in her little business, she immediately shared the idea with the mums around her.
When they began to do well, they shared it as well.
They helped each other to learn new skills and to sell and distribute products used in the kitchen. They also helped kids in the community. They coached footy, soccer, netball, and tennis teams.
Aim For The Stars - Like My Mum and Dad
My mother and father role-modelled what it was like to aim for the stars!
A loving marriage, a happy family, a growing business and a hobby they loved and shared … tennis!
What could you dream for?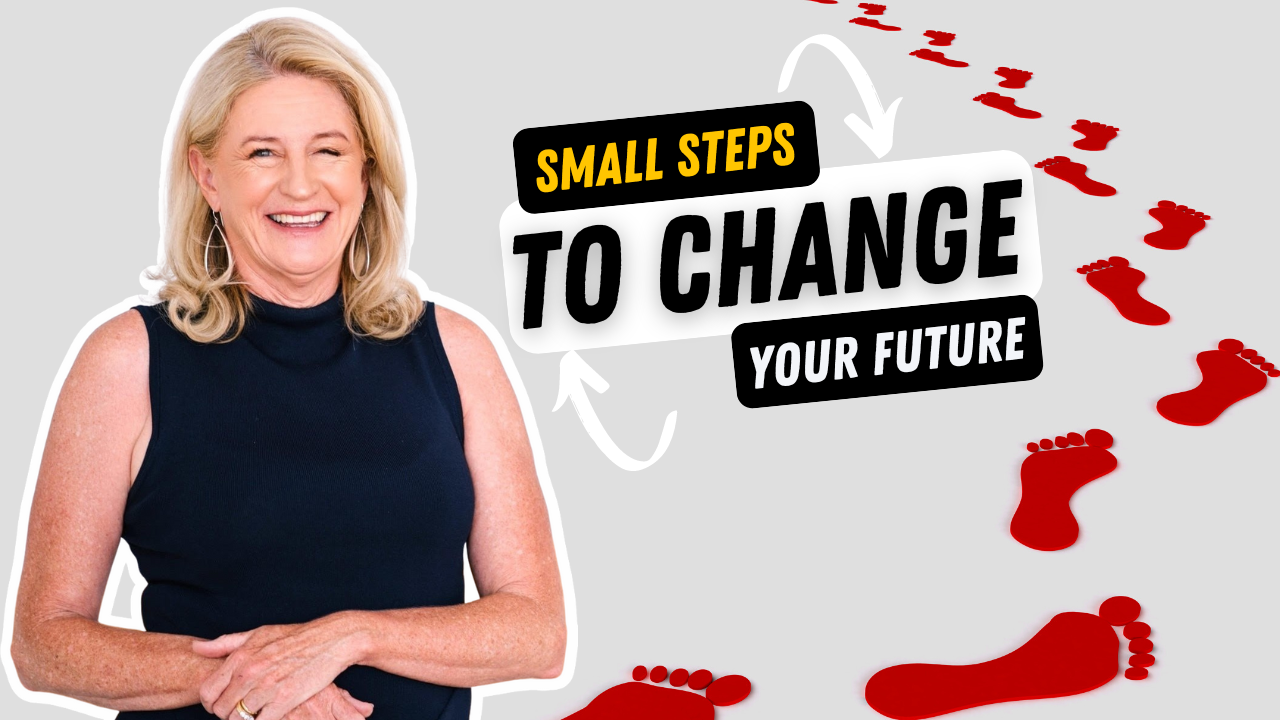 Posted in goals, change, personal development, Doing Life Better on Dec 19, 2022
Get in Touch with Lisa
Contact us using the Form below.
Our Headquarters
Melbourne, Australia
LinkedIn
Connect with Lisa